New Soon
High-Performance Core Dc Motor (6V 400 RPM)
most popular mini-sumo robot motors. Little bigger size and little higher power for super power mini sumo robots.
They have 400 rpm at 6V. (We have one model faster at same design – Core 6V 750 Rpm)
Speed and torque balance is very well achieved. You can increase the value of the applied power voltage up to 15V. 3S or 4S LiPo battery usage is ok for shorter times.
Motor diameter is 15mm. (Many projects use 12mm, large diameter – big power)
Overall length including shaft is 47 mm. No need to cut shaft!
Motor shaft (shaft) Length 12mm thickness 3mm shaft section.
At 6V applied, the operating current of the motor is 120 mA. Stall current is 3.2 Amps.
Stall torque is 3,9kg-cm, Working torque is 1,2kg-cm.
The weight of gear motor is 21 Grams.
Our one Robochallange competitor mini sumo robot in REM, Canakkale Robot Team and a lot of mini-sumo robot in Turkey used these motors. Mexico, Russia, Poland teams are also using with success!
We are not responsible for any damages that you can give to the opponent robot at higher voltage than 12V applied to motors :)) They are best motors that we tested for mini sumo projects.
3D File can be found at 3D File depot.
Suitable with all 3mm center hole silicone wheels. We suggest JS2622, JS2622S and SLT20 wheel series below.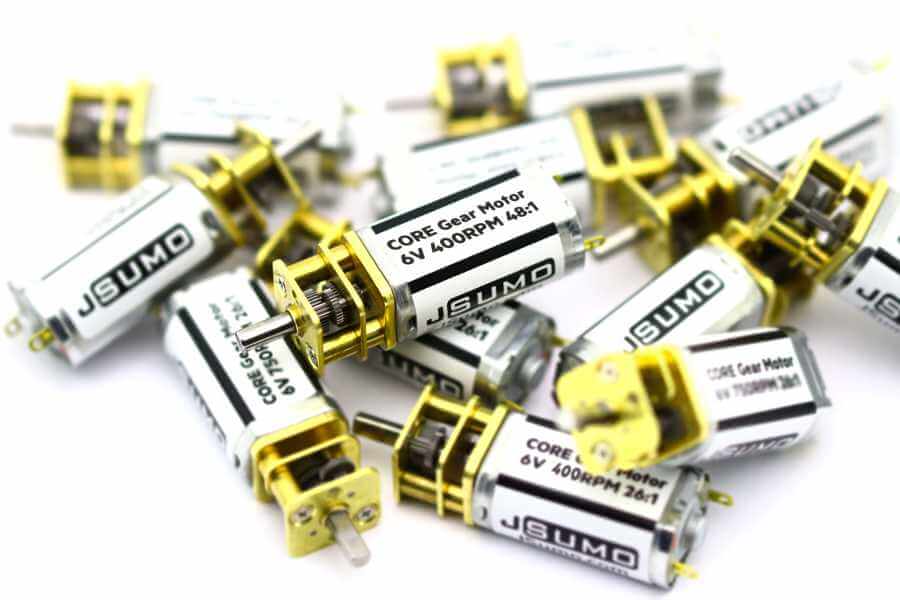 Stock:

Soon

Model:

CORE400
JSUMO